Toys that travel well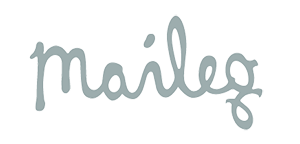 Maileg is a brand of charming Danish-designed toys created to inspire children. Maileg (pronounced My'lye) is a brand of charming Danish-designed toys created to inspire our children's favorite playtime stories.
By bringing storybook whimsy to everyday moments, Maileg toys help children explore the pure and simple wonder of imagination. Beloved for their heartwarming personalities, Maileg toys show playfulness and charm in every last detail. Theirs is a timeless world filled with beautiful accessories and settings to be collected, cherished and shared with friends and family for generations.
Posted by Maileg and Pictures From @mailegworld
📸 @maileg
✍ @maileg
Traveling is top of mind for many right now, and that means bringing your kids along too! Keep your littles occupied on the road with our adorable toys that travel well.
Whether you are taking a trip to the grocery store or across the country, kids often need a source of entertainment on the way. From planes, trains, to car rides, it is hard to resist just handing them your phone. Instead, give your child a Maileg friend, and watch their imagination unfold on the way to your next adventure.

They can build a fort in the car with their mice friends or let them look out the window as the world goes by from the sky. A Maileg friend offers companionship too. A cuddly friend provides comfort in new, unfamiliar environments or serves as a safety blanket for those who aren't keen on flying airplanes. Explore our selection of toys that travel well and gift your child their perfect travel buddy.

Mouse in Box
Our mice in boxes are the perfect little travel companions. The mice live in a miniature world of their own, so they're an easy addition to your suitcase. Our mice can snuggle up in their box or tin after a day of travel. Each box is made out of sturdy cardboard making them travel resilient. They can easily fit into bags and backpacks too! A mouse in a box is especially great for plane rides when you are in pinch to bring a toy small enough for a carry-on bag.
Hiker Mice
Our hiker mice are the best adventure buddies. These adorable characters are made for the great outdoors and love a nature excursion. The hikers carry a sleeping bag on their back, so they always have a place to rest. Expand the playtime stories with our Happy Camper Tent. Our tent comes in a compact box, so you can always collapse it and store it away when your on-the-go. The hikers are the travel buddy your child didn't know they needed!

Bunnies and Rabbits Size 1
These precious bunnies and rabbits are the ideal travel size. They are even pocket size! No need to bring a large stuffed animal when you can bring a few of these friends with you. Choose from a variety of designs to inspire your child's road trip adventure. Take this Maileg classic on trips with you, so your child always has a friendly face by their side. Don't be surprised if your child wants their bunny friend in the family photo op!
Beach Mice
Enjoy a day at the beach…
What says 'Vacation Time' more than bright colors, swimsuits, sun hats, and cabanas? Our Beach Mice are ready to catch some rays. The water is blue, the sand is warm, and everyone has their favorite gear. Just in time for the summer heat, our crew is hitting the waves!