Little Tips For Little Brain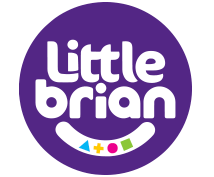 Little Brian has been one of the leading manufacturers of children's paint, glue and art materials in the schools and nurseries since 1973. A fun, clean and convenient way to paint – the latest must have product for any arts fan. ... The solid paint sticks twist up and down like a glue stick. Dries within minutes of use.
Posted by Little Brain.
📸 @littlebrain
✍ @littlebrain
Window Painting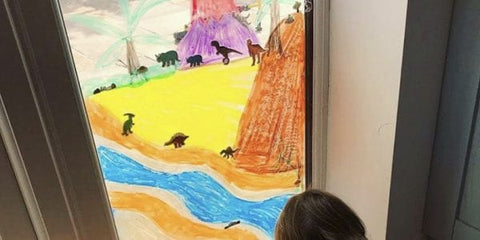 The most popular Paint Sticks activity amongst you parents and little ones! Window painting is also our favourite Paint Sticks surface, which can take place both indoors and outside. Weather dependant, why not let your little one decide which side of the window they would like to get creative on.
Simply unleash your creativity with Paint Sticks on your windows. A little bit of water washes away the paint off the glass with ease, we promise! If your little one enjoys painting on the windows, why not try painting on mirrors too?!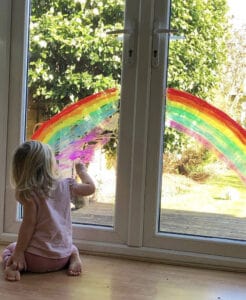 Tinfoil Painting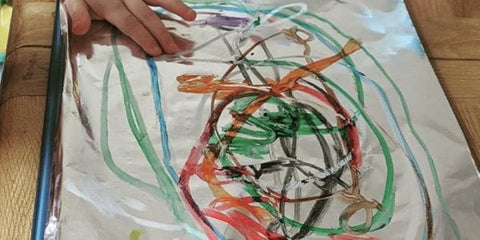 Here's one of our favourite simple craft ideas – painting on tinfoil, which is lots of fun, great for sensory play, and creates textured collaborative art.

Lay out your roll of foil on the table, fastening it in place with a little sticky tape at the corners to make it more secure on your desired surface. Then it's all-join-in time!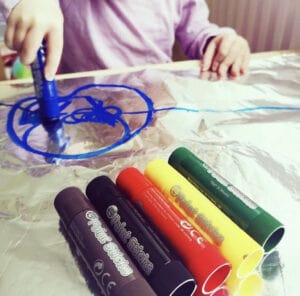 Tinfoil is a fun alternative to painting on traditional paper, and an interesting surface to paint on too! Tinfoil is a very smooth surface, so the Paint Sticks easily glides across the foil, and sits on the surface rather than being absorbed as with paper. The shiny surface adds an extra sensory element, and it makes a crunchy noise as you paint on it too!

Laid out on the table, the foil can be a canvas for a big collaborative piece, which all the family can join in with the fun and paint their own section! Or overlapping across the foil, layering the paint and different colours as you go.
>>>Shop Little Brain Collection